Teacher Appreciation Week!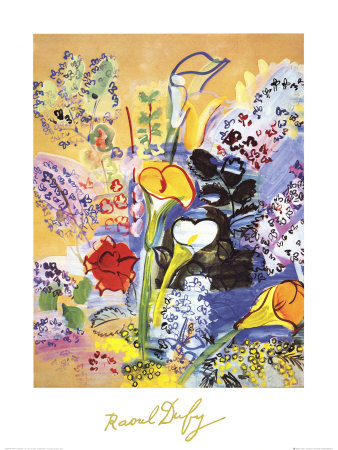 Raoul Dufy painting from www.AllPosters.com
This is National Teacher Appreciation Week and I couldn't let it slip by with out offering up some tips on a few simply ways to say Thank You!
-Whether you have a teacher of your own, a teacher for your children or a teacher as a friend, take a few minutes this week to compose a note to them. Instead of a generic Thank You note, write out an example or a story of a way that you know the teacher has made an impact in your life, your child's life or the life of their students.
-Have your kids write their own notes to their teachers. You could start a few sentences for them and ask them to fill in the blanks (ex. I learned ………. from you!, Thank you for…….., ) or they could draw a picture or make a craft for them.
-Work together as a class to present a full bouquet of flowers to your teacher. Ask each child to bring any flower they choose to class and put them all together in a vase to present a bouquet that represents the students.